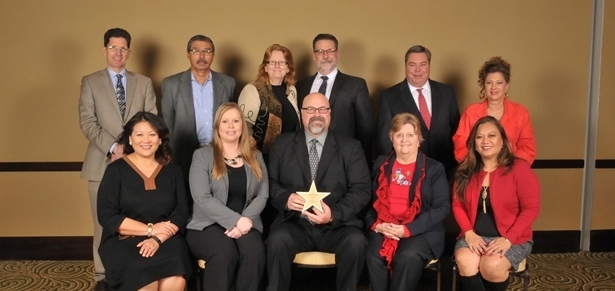 2016 Texas Workforce Conference Awards
Each year, the Texas Workforce Commission recognizes the outstanding work of employers and local workforce development boards in supporting the workforce needs of the state of Texas at the annual Texas Workforce Conference. When selecting award winners, the Commission pays particular attention to the continued cultivation of emerging industries, support of existing businesses and enhancement of workforce skills.
The Gulf Coast Workforce Board and Workforce Solutions recognized Jacobs as local Employer of the Year for launching its JumpStart program, which was a joint effort between Jacobs, Lee College and Workforce Solutions - Baytown. The program helps Jacobs fill open jobs within their organization, and also contribute to the local economy's need for more qualified industrial construction workers.
Workforce Solutions was recognized for several outstanding achievements including:
Returning recently unemployed workers to jobs in 10 weeks or less
Helping individuals receiving public assistance find employment
Increasing the quality of early education in the region by creating the Texas Rising Star (TRS) Precertification process with the support of Collaborative for Children
In addition, the Gulf Coast Adult Education Consortium was recognized for integrating adult education services into College of the Mainland's general operations and for supporting S&B Engineers and Constructors' Women in Construction training project with contextualized learning from the Harris County Department of Education.