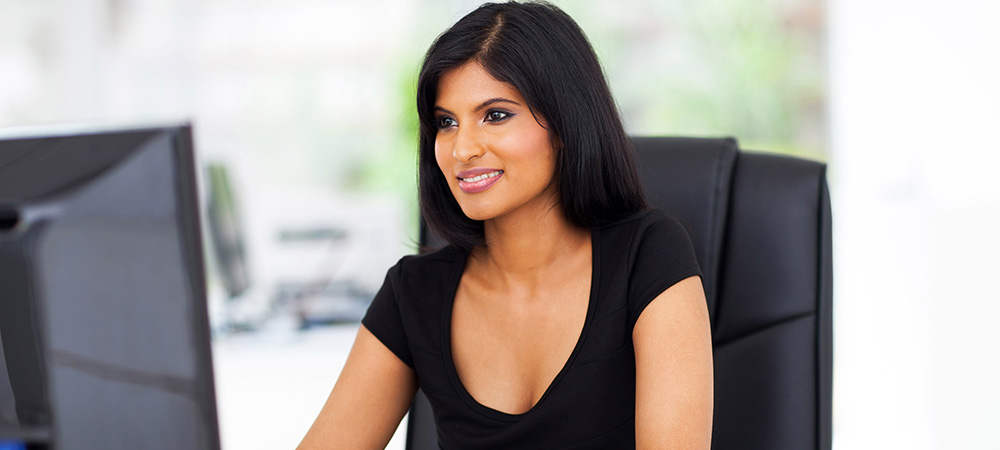 Administrative Staff
The Gulf Coast Workforce Board has designated the Houston-Galveston Area Council (H-GAC) to provide staff support for its functions. The experienced H-GAC staff provides planning, evaluation, fiscal, procurement, and management information systems services to administer the Board's projects in accordance with its goals.
If you have any questions about Workforce Solutions or any of its projects, feel free to contact one of our staff.
H-GAC is located at 3555 Timmons Lane, Suite 120, Houston, Texas 77027. The telephone number is 713-627-3200.
Juliet Stipeche Juliet.Stipeche@wrksolutions.net
Director (713) 993-4524
Kristen Gibbs Kristen.Gibbs@wrksolutions.net
Assistant Director (832) 681-2673
Jenny Johnson Jenny.Johnson@wrksolutions.net
Manager, Quality Assurance (832) 681-2523
Rebecca Neudecker Rebecca.Neudecker@wrksolutions.net
Special Advisor (832) 681-2566
Kristi Rangel kristi.Rangel@wrksolutions.net
Senior Manager, ECE & Strategic Ed. Partnerships (832) 681-2673
Michelle Castrow Michelle.Castrow@wrksolutions.net
Special Advisor (713) 993-4571
Philip Garcia Philip.Garcia@wrksolutions.net
Manager, Data Analytics and Accountability (713) 993-2493
AJ Dean AJ.dean@wrksolutions.net
Manager Financial (713) 993-2404
Kevin Rodney Kevin.Rodney@wrksolutions.net
Manager, Policy and Professional Development (832) 681-2612
Parker Harvey Parker.Harvey@wrksolutions.net
Manager, Regional Economist Analysis (713) 993-2462
Crosby Brito Crosby.Brito@wrksolutions.net
Manager, Employer Engagement (713) 993-2456
Jennifer Graves Jennifer.Graves@wrksolutions.net
Manager, ECS (713) 993-4554
LaToya Casimere LaToya.Casimere@wrksolutions.net
Manager, ECS (832) 681-2695
Latoya Austin Latoya.Austin@wrksolutions.net
Manager, youth (832) 681-2596
Danielle Shokes-Knotts Danielle.Shokes-Knotts@wrksolutions.net
Manager, Adult Education (713) 993-2468
Deborah Duke Deborah.Duke@wrksolutions.net
Administrative Coordinator (713) 993-4522
Romana Paniagua Romana.Paniagua@wrksolutions.net
Administrative Assistant (713) 993-4507
---
RISK MANAGEMENT
Sabrina Parras Sabrina.Parras@wrksolutions.net
Senior Planner EO Officer (832) 681-2586
Allena Steele Allena.Steele@wrksolutions.net
Quality Assurance Risk Management (832) 681-2622
Ginger Hunter Ginger.Hunter@wrksolutions.net
Senior Planner Appeals (713) 993-2425
Victoria Moreno Victoria.Moreno@wrksolutions.net
Customer Service Representative (713) 993-4539
---
ECE & STRATEGIC ED. PARTNERSHIPS
Jennifer Starling Jennifer.Starling@wrksolutions.net
Senior Planner (713) 993-4527
Aurelia Johnson Aurelia.Johnson@wrksolutions.net
Outreach Coordinator (832) 681-2536
Celeria Washington Celeria.Washington@wrksolutions.net
Outreach Coordinator (832) 681-2607
Ashley Glenn Ashley.Glenn@wrksolutions.net
Project Manager (832) 681-2597
Anna Kluth Anna.Kluth@wrksolutions.net
Program Coordinator (832) 681-2603
Kaneesha Allen Kaneesha.Allen@wrksolutions.net
Program Administrator (713) 993-4527
Cheryl Sheppard Cheryl.Sheppard@wrksolutions.net
Program Administrator (713) 993-2443
Elesia Reed Elesia.Reed@wrksolutions.net
Principal Industry Liaison (713) 993-4521
Denise Johnson Denise.Johnson@wrksolutons.net
Program Administrator
Erica Jefferson Erica.Jefferson@wrksolutions.net
Senior Planner
---
DATA ANALYTICS AND ACCOUNTABILITY
Dat Nguyen Dat.Nguyen@wrksolutions.net
Senior Workforce Webmaster (713) 993-2440
Lisa Spadoni Lisa.Spadoni@wrksolutions.net
Operations Analyst (713) 499-6685
Elaine Wong Elaine.Wong@wrksolutions.net
Operations Analyst (832) 581-2527
Quoc Tran Quoc.Tran@wrksolutions.net
Senior Operations Analyst (832) 681-2666
---
GRANTS AND CONTRACTS
Maisha Lyons maisha.lyons@wrksolutions.net
Quality Assurance Analyst (713) 993-2434
Roxana Najarro Roxana.Najarro@wrksolutions.net
Program Coordinator (832) 681-2532
Johnathan Benjamin Johnathan.Benjamin@wrksolutions.net
Planner (713) 993-4543
Thomas Brown Thomas.Brown@wrksolutions.net
Senior Planner (713) 627-4579
---
POLICY AND PROFESSIONAL DEVELOPMENT
Brittany Eaton Brittany.Eaton@wrksolutions.net
Program Administrator (832) 681-2611
Cheryl Brown Chery.Brown@wrksolutions.net
Program Adminstrator (832) 341-6496
Kimberly Stark Kimberly.Stark@wrksolutions.net
Senior Planner (832) 341-6496
Malin LaPlace Malin.LaPlace@wrksolutions.net
Program Adminstrator (713) 993-4519
Amanda Garcia Amanda.Garcia@wrksolutions.net
Program Coordinator (832) 681-2669
Richard Prather Richard.Prather@wrksolutions.net
Outreach Coordinator (713) 993-4518
Alia Garcia- Valadez Alia.Garcia- Valadez@wrksolutions.net
Program Coordinator (713) 993-2406
Kiara Richardson Kiara.Richardson@wrksolutions.net
Program Coordinator (713) 993-4518
Ireina Reeves Ireina.Reeves@wrksolutions.net
Program Coordinator (713) 993-4513
---
FINANCIAL
Brandi Brown Brandi.Brown@wrksolutions.net
Financial Analyst (832) 681-2527
Angelis Barnes Angelis.Barnes@wrksolutions.net
Financial Specialist (832) 681-2605
Jessica Smith Jessica.Smith@wrksolutions.net
Property Control Coordinator (832) 681-2671
Natasha Garza Natasha.Garza@wrksolutions.net
Financial Analyst (713) 993-2487
---
EMPLOYER & COMMUNITY ENGAGEMENT
Alexandra Mallet Alexandra.Mallett@wrksolutions.net
Project Coordinator (713) 243-6698
Melissa Steinmetz Melissa.Steinmetz@wrksolutions.net
Project Coordinator
Ron Borski Ron.Borski@wrksolutions.net
Senior Data Analyst (832) 681-2535
Chrystal Broussard Johnson Chrystal.Broussard@wrksolutions.net
Senior Planner (713) 499-6657
Faith Edwards Faith.Edwards@wrksolutions.net
Project Manager (832) 681-2520

Sable Harris-Buck Sable.Harris-Buck@wrksolutions.net
Account Liaison (832) 681-2625
Wen Zheng Wen.Zheng@wrksolutions.net
Data Analyst
---
QUALITY ASSURANCE
Rebecca L. Valdes Rebecca.Valdes@wrksolutions.net
Principal Quality Assurance Analyst (713) 993-2493
Kimberly Lindolph Kimberly.Lindolph@wrksolutions.net
Lead Quality Assurance Analyst (713) 993-2441
Latoya Austin Latoya.Austin@wrksolutions.net
Lead Quality Assurance Analyst (832) 681-2596
Freyah Richard Freyah.Richard@wrksolutions.net
Quality Assurance Analyst (832) 681-2674
Arleny Tapia Arleny.Tapia@wrksolutions.net
Quality Assurance Analyst (832) 681-2616
Erica Jefferson Erica.Jefferson@wrksolutions.net
Monitor (713) 993-4511
Negail Dixon Negail.Dixon@wrksolutions.net
Quality Assurance Analyst (713) 499-6680
Angela Williams Angela.Williams@wrksolutions.net
Quality Assurance Analyst (713) 627-3200
---
Workforce Department Fax (713) 993-4578
H GAC Main Number (713) 627-3200