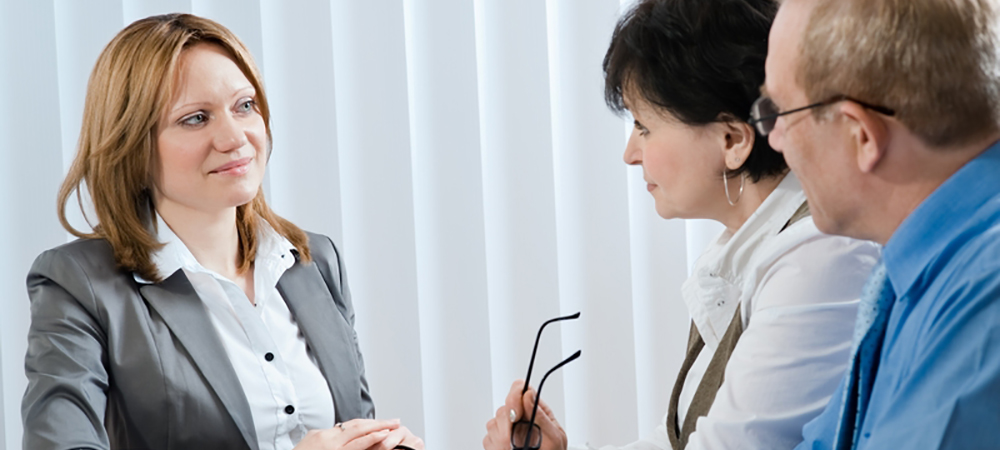 Training & Education Scholarships
Workforce Solutions scholarships support training for some of the region's high-skill, high-growth occupations. If you're interested in pursuing training, Workforce Solutions can help you determine what you want to study, how to pay for it and where you might go for assistance. The first step is to speak with a Workforce Solutions professional.
Why Get Training?
The reason to get job training is to prepare for an occupation that employers need and that pays well. Two Workforce Solutions products, available online at no cost to you, can help you make sure the education or training you want to pursue will really help you get a good job:
The Industry and Occupation Profiles and Career Exploration pages on this website will help you identify the best job opportunities in the Gulf Coast region, now and in the future. Profiles also list schools in the Gulf Coast region that offer courses for each of the targeted occupations.
How Will You Pay for Education & Training?
Once you know which career you want to pursue, Workforce Solutions staff will help you figure out how to pay for any training or education you might need. We can help you complete a budget, determine your eligibility and help you apply for different types of financial aid.
You can check out a variety of resources and websites below.
What Is the Training Provider Network?
The Workforce Solutions Education and Training Provider Network is a group of organizations approved to provide various educational and training services to our customers. Career and education institutions must complete the application process to be listed on the statewide ETPL by Texas Workforce Commission (TWC). Once the school and program are approved, Workforce Solutions screens them to be added to the Training Provider Network. Services provided by career and education institutions are grouped into three categories: Basic Skills, Career Training and Career Advancement Training.
Basic Skills include adult basic education classes, English as a Second Language instruction, job readiness and general computer literacy training (ex: Microsoft Office Products). If you need to brush up on your basic skills, learn English, or prepare for high school equivalency (GED), there are several programs in the community available at no charge. Our career office staff can help you find one. Workforce Solutions can also pay for GED testing.
Career Training refers to courses or programs that prepare you for a specific occupation. Workforce Solutions provides support for occupations in the Gulf Coast region's targeted industries. Courses may lead to certificates, associate degrees, and/or bachelor's degrees. Examples include Registered Nursing, Welding and Petroleum Engineers.
Career Advancement Training consists of short-duration courses or seminars to help you gain additional skills and/or advance within your occupation. Career advancement may include testing/assessment to demonstrate competency and may also include training to allow an individual to transition existing skills from one occupation or industry to another. Examples of career advancement training include SAP training, additional welding training (MIG, TIG, Fluxcore, etc.), and Network + training.
Workforce Solutions provides scholarships for customers who want and need training in a wide array of high-skill, high-growth occupations. This report presents performance data for the different providers our customers used to obtain training.
How Do You Qualify?
You must complete our Financial Aid Intake Form and provide proof of eligibility
You must meet eligibility requirements including authorization to work in the U.S., age, selective service registration, if applicable, and family income level (see Common Documents below).
Occasionally, Workforce Solutions has a registry for some forms of financial aid. After you complete the intake form, we can discuss your specific eligibility.
Common Information & Documents
Proof of U.S. citizenship or ability to work in the United States

Selective Service registration for males born on or after January 1, 1960

Proof of income for all working household members, including name, address, and phone number of the employer, work hours/days, rate and schedule of pay

Proof of household income received from other sources such as Child Support, SSI, etc.

Proof of layoff (such as a letter from your employer) and/or unemployment insurance benefit documents

Proof of your current school hours and registration that includes documentation of your degree plan (if pursuing one) and your credit/clock hours if you are going to school
For a complete list of acceptable documentation, click here.


To Apply
If you're interested in pursuing training, schedule an appointment to speak with a Workforce Solutions professional today. We can help you explore in-demand careers, choose an eligible training provider, and create a plan to pay for the cost of training.