For Employers
With an in-depth understanding of the local labor pool and regional opportunities, we provide the resources, intelligence and tools you need to navigate the local market and build your workforce.
---
Employer Service
We offer recruiting, screening, testing and training for potential hires. We also offer industry specific guidance, HR consulting and training opportunities to help you meet your goals. Download a brochure.
For more information on how we can help your business, contact one of our Business Consultants at 713-688-6890 or at jobs@wrksolutions.com.
---
Workforce Solutions Town Hall Meeting Presentation Slides
Workforce Solutions Town Hall Meeting - May 7, 2020
Thursday, May 7, 2020
3:03 pm | (UTC-05:00) Central Time (US & Canada)
---
UT Health News
Congratulations to University of Texas Health Science Center for being the first healthcare organization in the Houston-Galveston Region to participate in the Department of Labor Registered Apprenticeship program for their Psychiatric Technician role.

Workforce Solutions is very excited to partner with UT Health for the opportunity to provide short and long-term strategic solutions through the Registered Apprenticeship and On-The-Job Training incentive.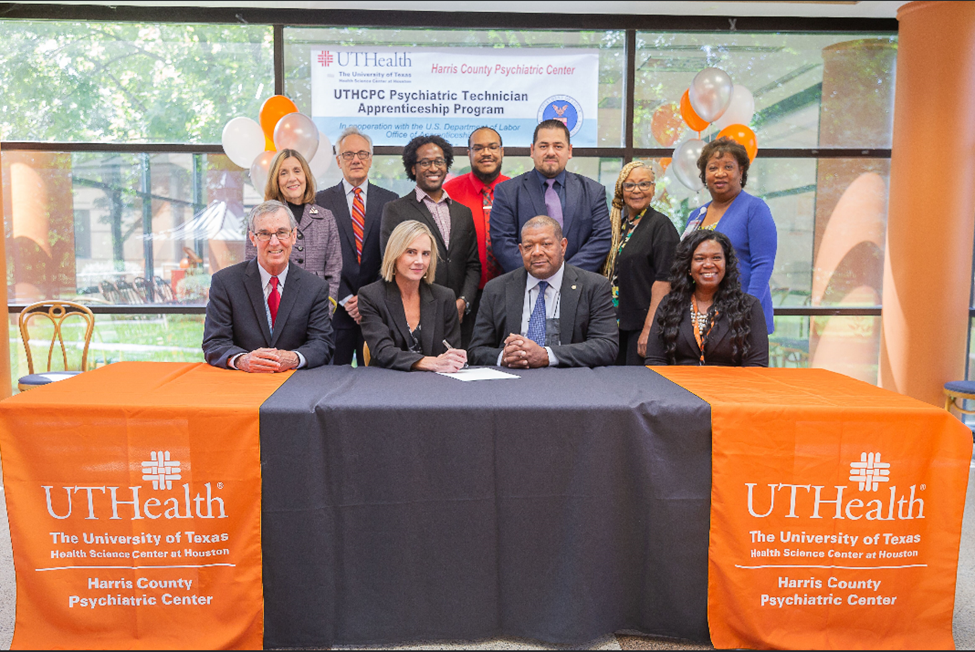 ---
Featured Jobs
Contact Tracing CSR III

Posted on: 12.22.20 | Location: 77054

Warehouse Specialist

Posted on: 12.29.20 | Location: 77038-Cypress Station

Warehouse Associate/Forklift Operator

Posted on: 12.29.20 | Location: 77506-Southeast

Journeyman Electrician

Posted on: 12.30.20 | Location: 77489-Missouri City

Fleet Mechanic

Posted on: 12.30.20 | Location: 77084-Katy
See More




Hiring Events
Effex Management Solutions
Wednesday, January 20, 2021 10:00 a.m. to 12:00 p.m. | Virtual Hiring Event
Virtual Youth Adult Hiring Event
Thursday, January 21, 2021 10:00 a.m. to 2:00 p.m. |
Vocational Rehabilitation Services Info Session
Tuesday, January 26, 2021 2:00 p.m. to 3:00 p.m. | Virtual Hiring Event
See More
Hiring Events
Core Personnel - Virtual Hiring Event
Wednesday, February 3, 2021 10:00 a.m. to 12:00 p.m. | Virtual Hiring Event
Wheeler Avenue Job Fair
Friday, February 5, 2021 10:00 a.m. to 11:59 p.m. |
Harris County Precinct 2 Virtual Job Fair
Wednesday, February 10, 2021 10:00 a.m. to 2:00 p.m. |
See More